An exceptional immersive experience
Touring exhibition now available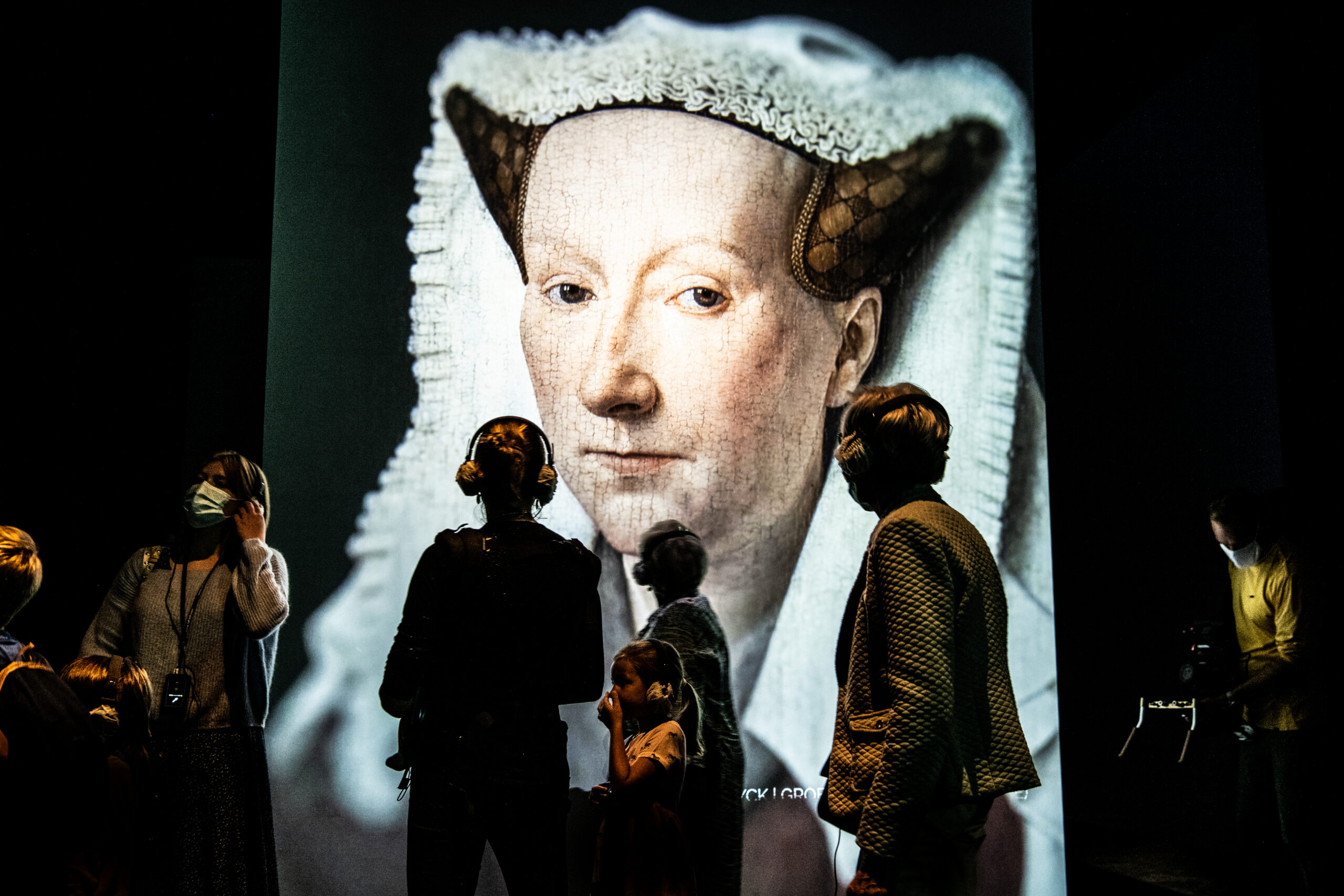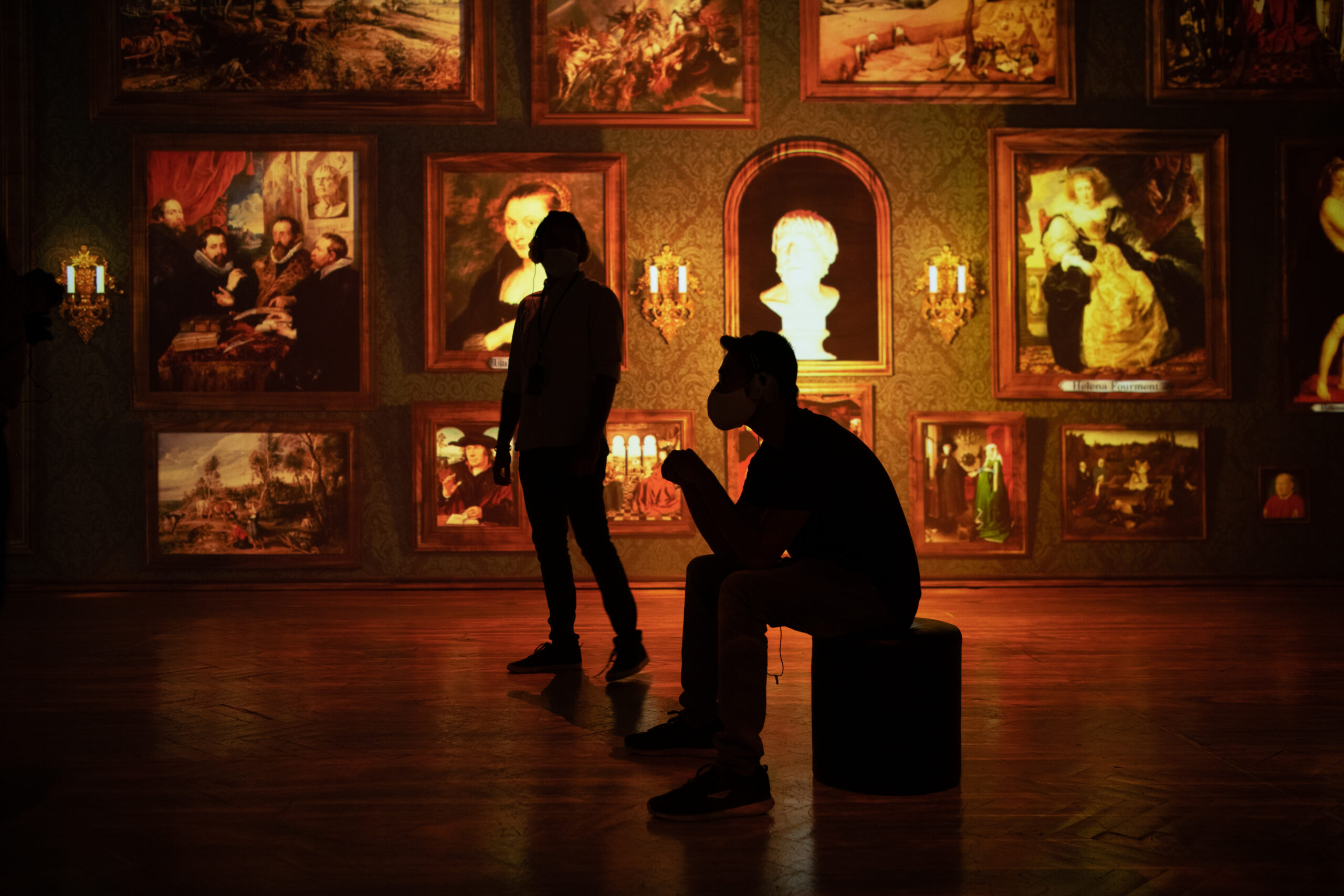 THE 3 FLEMISH MASTERS VAN EYCK, RUBENS & BRUEGEL COME TO LIFE IN A 360° EXHIBITION
The dazzling 360° exhibition takes you through three centuries of Flemish painting. The projections and the high-tech images bring the works of Jan van Eyck, Bruegel and Rubens back to life. 
Meet the Masters is now available as a turnkey touring exhibition.
"This immersive art experience is a new way to discover art. Meet the Masters is more than accessible! It is a high-end experience that makes the work of Bruegel tangible for all ages and this in a vivid visual immersion."
TECHNICAL REQUIREMENTS VENUE
Total space:
        550 – 750 m2
360° projection experience:
         21x8x5 meters
         Black box OR projection directly on walls
INSTALLATION BY CREATE.eu worldwide
30+ projectors
15+ projection screens
70 automatic audioguides
Customizable to any language
Meet The Masters is a 360° digital exhibition with audioguide that takes you through three centuries of Flemish art: The Middle Ages, Renaissance and Baroque all combined in one storyline.                                                                                                                              
> Learning & entertaining experience
> More than lifesize projections of high relolution images bring the work of  Jan van Eyck, Bruegel and Rubens back to life. 
> 3D animated details that emphasize the style of the Flemish masters
> Low-threshold storytelling with audioguide, synchronised and tailored to the animations in the projections
> Co-created with art historians, so that the identity of every Flemish grandmaster comes into its own
> Official Flemish Masters exhibition
> Collaboration with & credit references to museums worldwide
The Meet The Masters exhibition includes various rooms that contribute to the total experience, accompanied by an audioguide that leads the visitor through three centuries of art.                                                                                                                                         
> 1 intro zone with timeline
> 3 ateliers that focus on each master
> Animated details shown from projected paintings
> Large-scale projections reveal unseen details
> Audioguide synchronised with projections - leads the eye of the visitor
> Story combines artists techniques & styles, opposites & similarities
> Milestones and facts
> Art lovers & amateurs, of all ages
> Families
> Schools
> No art knowledge required
> Challenge for experts by exploring unseen details
"Art made accessible to anyone"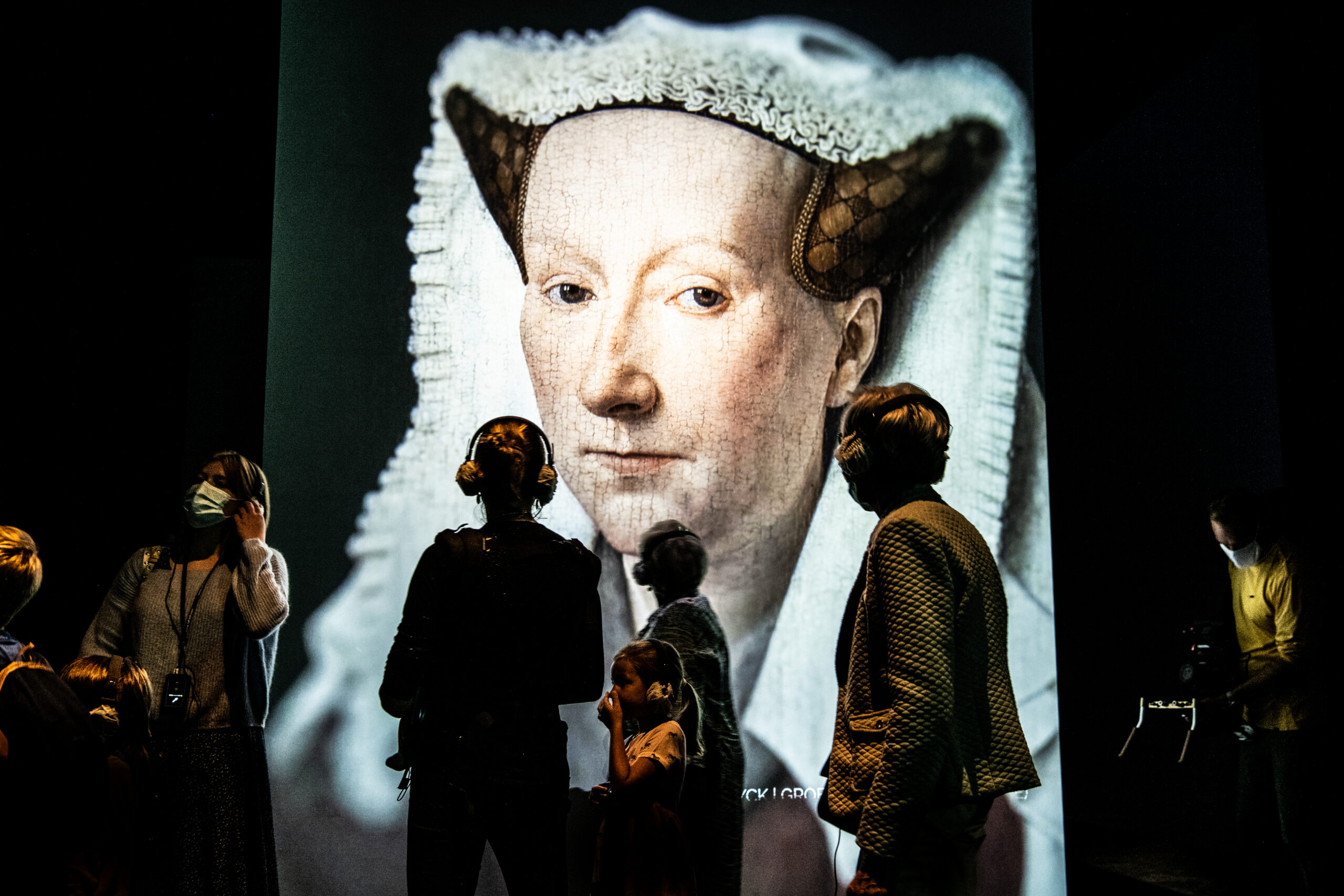 "Beautiful interpretation of the Flemish Masters' oeuvre! With high quality projection of details that make you understand the grand masters even better. This experience will inspire many people to explore the original pieces."
YOUR OPPORTUNITY TO HOST IT
Meet The Masters is a touring exhibition. Interested to host it at your venue? Contact us for more information and inquiries.
Request a preview VR tour of Meet the Masters!
Concept and production by
A creative studio for interactive experiences, coding, 3D animation & visual effects, serious games, Virtual & Augmented Reality.